About us
netelip is a Telephony IP trade mark from Telcom Business Solutions S.L., (hereinafter TelcomBS), it is an IP Telephony operator and business solutions in the cloud to residentials, freelanders and companies.
We offer services of IP telephony to more than half a million clients around the world, through an extensive and modern voice and data network , highlighting at added value services as our Hosted VPBX, Fax 2 Mail and Click to Call.
Thanks to this network and a highly specialized human team, Telcom BS company is the leader in next-generation communications services, offering you exactly what your business needs to compete in the global economy. A comprehensive telecommunications area service, offering custom solutions to our clients.
In recent months, we have gone through many changes and improvements, such as the renewal of our brand image, re-designing the website and improving usability and user experience; with the addition of new services, improvement of the existing ones, attracting a wider audience and opening up new channels and markets.
The improvement of our IP telephony services, has specially focused on the renewal of services for the iOS and Android mobile devices, the more extended on the market. Launch of Call Tracking, a marketing tool oriented to optimize online marketing campaigns, where the conversion of these campaigns is carried out through phone calls.
In the first half of 2014, we will be announcing a new line of business called My office in the cloud and its integration with the current IP telephony services, to allow companies to operate 100% from the cloud, without investing in software licenses or own infrastructures.
We will maintain the current policy of low cost prices, but with the guarantee of being offered by a Spanish company (Telcom BS) certified in standards such as the ISO 20000 (ICT services management) and ISO 27001 (about the security on the information).
My office in the cloud, will offer business solutions in the cloud as:
vDrive: solution of remote and secure storage with collaborative suite, available through mobile devices and desktops.
vDesktop: solution for virtual desktop that will allow the user to work in the cloud and be accessible from anywhere and device (PC, PDA or mobile).
vERP: business management solution (ERP) will cover the needs of accounting, finance, sales, RR.HH., purchases, projects and small business store areas.
Actually, we are inmmerse in an ambitious project of internationalization in Mexico and that we intend to reach throughout Latin America with a potential market potential of 1 million companies.
Many thanks!
The netelip team.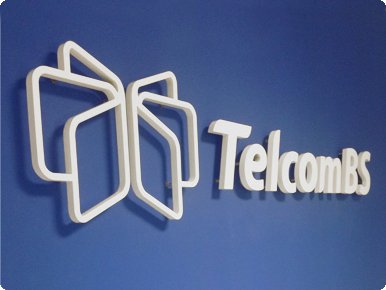 Telcom Business Solutions S.L.
C/ Graham Bell, Edif. Hevimar 1° N° 14. C.P. 29590.
Parque Tecnológico de Andalucía. Málaga. España.
Tel: 020 3411 4454.
Register of Companies, Volume 3613, Book 2524, Sheet 148, Page MA71873.
Tax Identification number: B-92.563.626.
VAT number: ESB92563626.